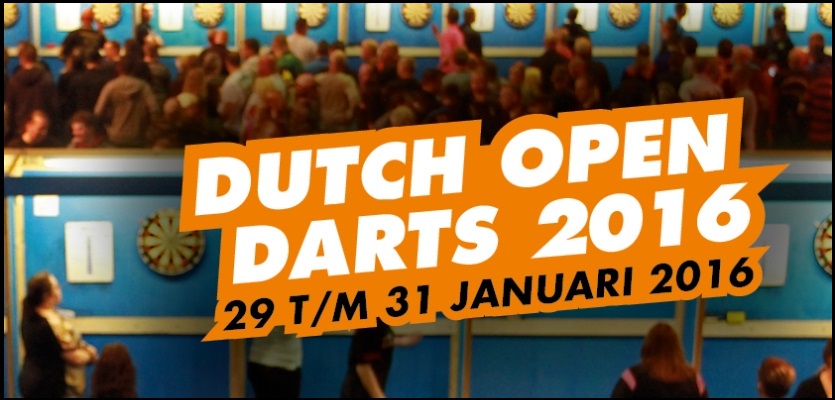 The Dutch Open Darts 2016 takes place from January 29th until the 31st, in De Bonte Wever in Assen. This is still the largest and liveliest open darts tournament in the world, so make sure you are part of it and register now.
There will be Singles events for men, ladies and youth players with reigning champions Martin Adams and Aileen de Graaf defending their titles. On Friday their will also be a Pairs tournament.
Not only will you have a chance to play against a world class player, you will also get a chance to play live on television and in front of thousands of darts fans. There is a prize fund of more than 33.000 Euros and the event carries places in the 2016 Winmau World Masters for men, ladies and youth players.
For registration and frequently updated news visit
http://www.dutchopendarts.nl/en.

You can also follow the Dutch Open Darts on Twitter (www.twitter.com/DOdarts) and Facebook (www.facebook.com/DutchOpenDarts)
Categories: Darting News